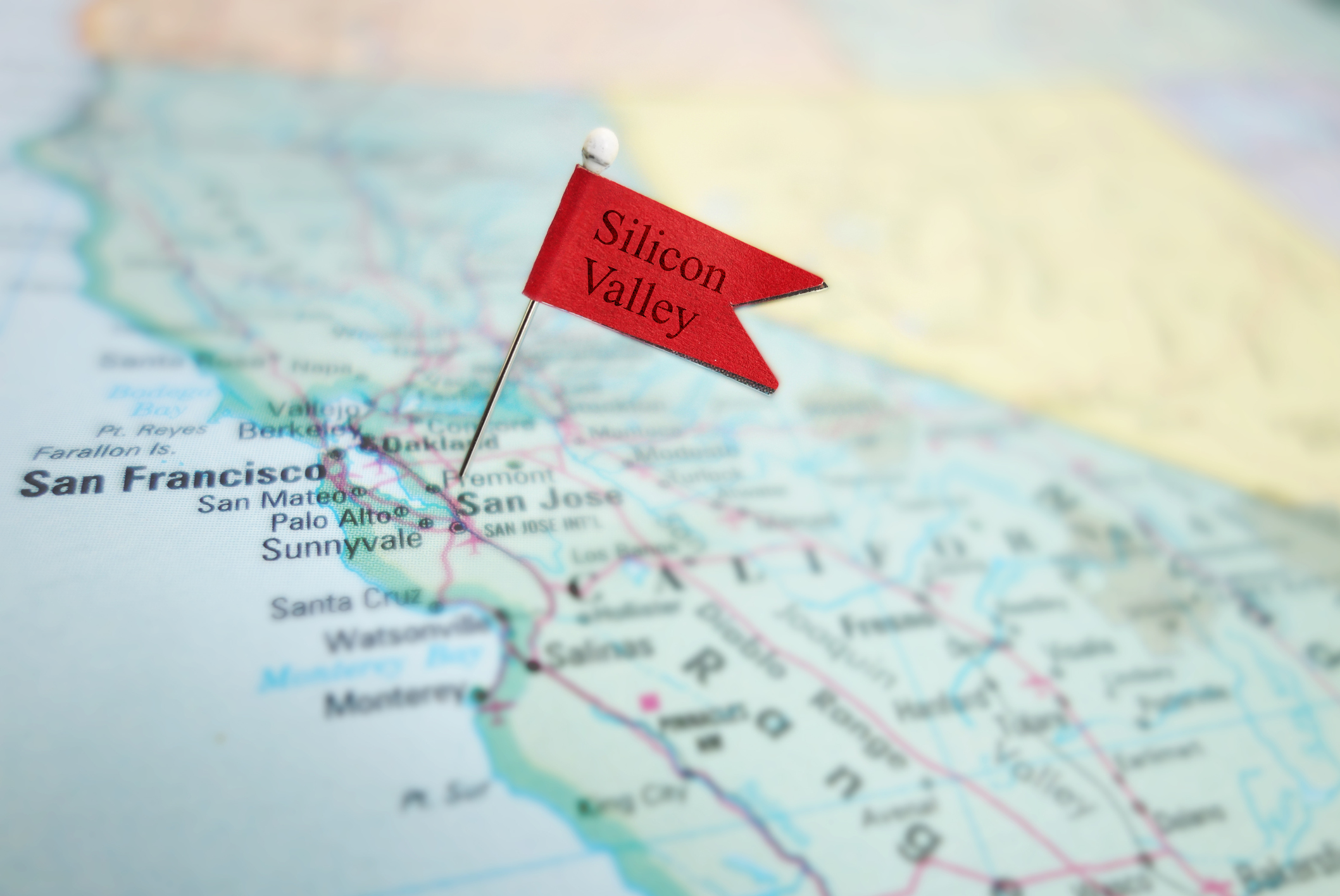 Silicon Valley is known for tech and innovation, but it also has its fair share of historic attractions. Here are some of them:
Murphy Avenue Historic District
100 Block of the Murphy Avenue
Murphy Avenue, a designated Heritage Landmark District, was one of the first streets in Sunnyvale. Named for a family of emigrants who acquired land and rose to prominence, the storied district is home to the historic Del Monte building, a former fruit drying and packing barn that now serves as a banquet and meeting venue, and the Lace Museum, where thousands of lace, lace-making tools, and books are showcased through quarterly exhibits. Today, Murphy Avenue is a thriving downtown lined withrestaurants, nightclubs, and breweries. The Sunnyvale Farmers Market takesplace here on Saturdays.

Los Altos Civic Center Heritage Apricot Orchard Park
138 Main Street
This city-owned park surrounds the Los Altos City Hall and History House Museum. Spanning 10 acres, it is home to one of Santa Clara County's last few active heritage orchards and is a reminder of its pastoral past.  The land was sold to the city in 1954 by the J. Smith Gilbert family, and a long-standing contract with San Jose farmer Don Speciale, who has been tending the trees and harvesting apricots since 1970, dictates that the city cannot profit from the orchard. The produce is sold to De Martini Orchard, which sells the apricots at affordable prices.

Professorville Historic District
Lincoln Avenue, Bryant Street
Named for Stanford faculty who took up residence in the neighborhood, Professorville is listed on the National Register of Historic Places (NRHP) and the City of Palo Alto's Historic Inventory. The district spans 65 acres and cuts across several residential blocks to the southeast of downtown Palo Alto. Most of the homes were constructed between 1890 and the 1930s, with the oldest residences located in the district's western half. Colonial Revival, Craftsman, and Shingle are prevalent architectural styles.The Sunbonnet House at 1061 Bryant Street is a fine example of a brown cedarshingle style home.

Ramona Street Architectural District
518 to 581 Ramona Street, 247 and 255 to 267 Hamilton Avenue
Located south of University Avenue, Ramona Street is listedon the NRHP. It boasts architecturally unified historic buildings, all in good condition.All of the structures, save for the Cardinal Hotel, were rendered in the Monterey Colonial and Spanish Colonial Revival style. Several of the buildings' interiors and exteriors feature Craftsman style woodwork, most notably in staircases and beam work. The Cardinal Hotel was built in 1924. It has classic and formal elements, setting it apart from Ramona Street's Spanish Colonial buildings and making it a valuable visual landmark in the architectural district.

Historic Adobe Building
157 Moffett Boulevard
Also called the Mountain View Adobe, the building was firstopened in 1934 and is a California Historical Landmark. Located just outsidethe downtown area, it served as a pump station and the city's main water source.It also served as a hospitality house and serviceman's club for military menduring World War II before becoming a popular venue for school dances.

Today, it's a well-regarded events center, with extensive indoor and outdoor dining facilities. Its rustic charm and distinctive Mission Revival architectural style make it ideal for weddings and reunions.

For more places to visit, take a look at Santa Clara County's list of historic sites.