Home Improvement Ideas to Increase Home Value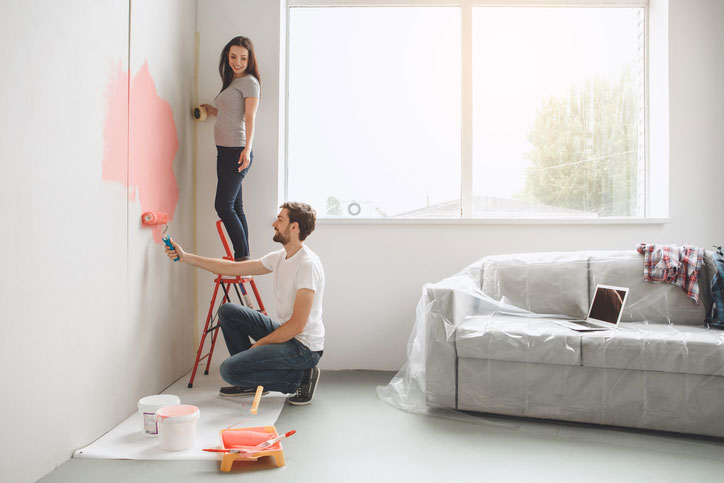 Improving your home certainly goes a long way towards boosting its value. An updated home is not only comfortable and great to look at, upgrades also make it easier for you to market and sell it when the time comes.
There are many different ways to improve your home, ranging from simple updates to more complicated remodeling projects. It's always best to have a plan and consider which improvements will work best for you, your budget, and your home.
Here are some home improvement ideas that help increase the value of your home:
Fix what needs to be fixed
Starts with the basics: maintenance and repairs. Regularly checking up on your home's plumbing, drainage, and air conditioning systems can prevent your home's value from decreasing. It alerts you to any needed repairs or replacements and gives you the chance to address issues before they become worse.
Improve the lighting
Good lighting, whether natural or artificial, is an important function in any home. The proper lighting can add more space, set the right ambiance, and increase the overall appeal of a home.

One cost-effective way to improve a room's natural lighting is to add mirrors and/or furniture and fixtures with glass panels. Mirrors reflect light, glass lets in light.

Other ways to improve the lighting in your home is to use LED light bulbs, install dimmers, and replace heavy fabric curtains with cotton or linen ones.

Create more space
Many homes nowadays have an open floor plan, where the kitchen, dining, and living rooms flow easily into each other. This reflects the preference of many homebuyers these days, who are often looking fora layout that allows for more interaction and ease of movement.

Consult a structural engineer and hire a professional builder or contractor to knock down existing walls and open up your rooms. Don't want to change your home's floor plan? You can also create more space by rearranging the furniture in your home and removing pieces that are too large or heavy.

Repaint rooms
Nothing beats the new look given by a fresh coat of paint. When you see any cracks, bubbles, or fading on your painted walls, it's high time for a paint job. You can repaint your walls in their previous color or you can give them a totally new look. Neutrals and shades of blue and grey have proven to be more attractive to home buyers.

Upgrade your kitchen and bathrooms
The kitchen and the bathrooms are the rooms that many homebuyers focus on when looking at a house. This is why it's important to keep these rooms updated.

You don't need to spend a lot of money or do a total renovation. Simply replacing, repairing or upgrading appliances and features and such as the kitchen countertops, bathroom toilets, cabinet doors, and doorknobs can make a huge difference.
For more home improvement tips – or for more information on the amazing homes that Silicon Valley has to offer – call David Chung or Sunny Kim at 650-489-6251. You can also shoot an email to
info@david&sunny.com.