Affordable Silicon Valley Neighborhoods with Great Schools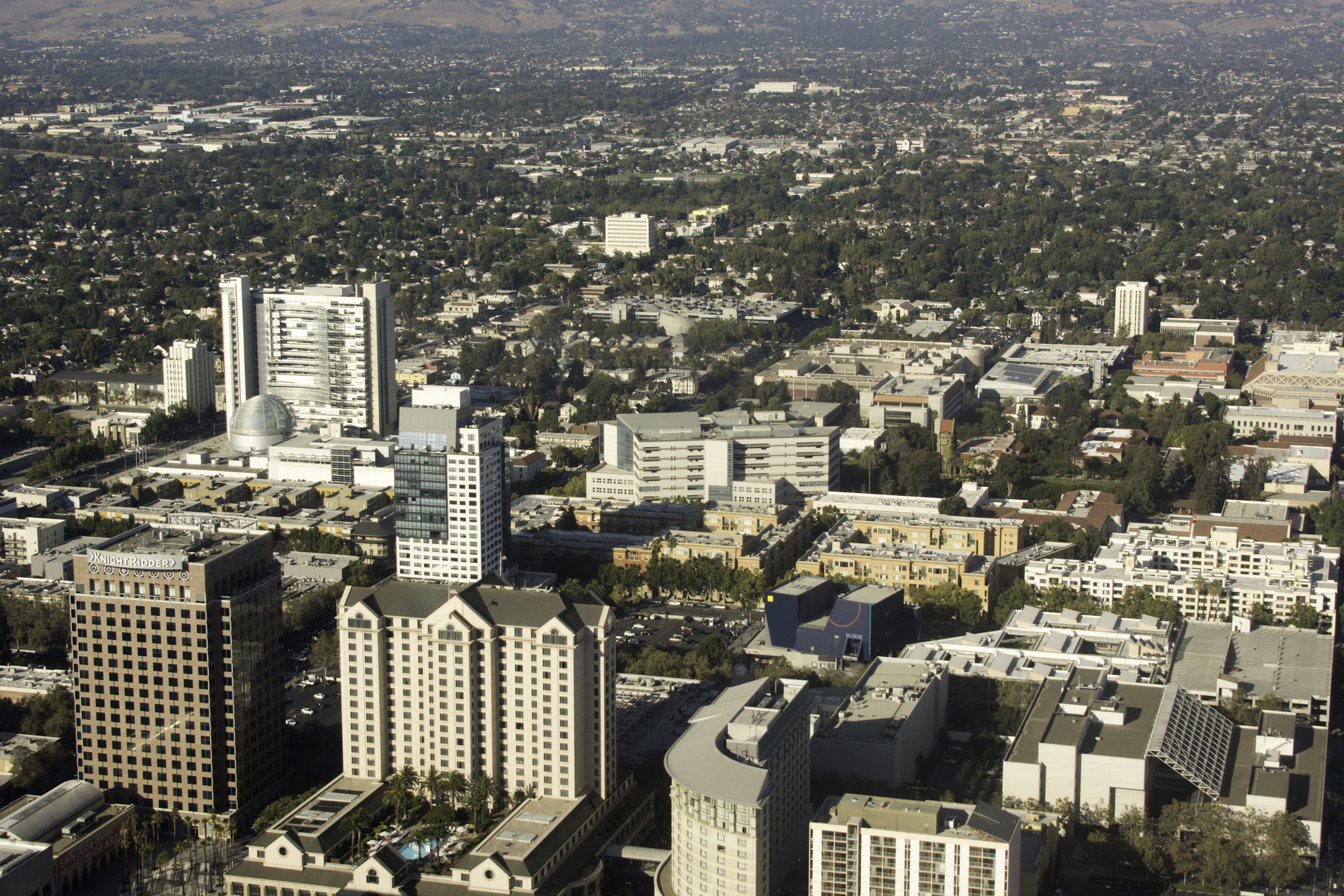 San Jose in Silicon Valley offers high-end and affordable homes.
As the globally recognized center of technology, Silicon Valley is home to the best and brightest in the field. These high-earning tech gurus have made the area synonymous with luxury homes and high-end lifestyles.
If you want to live and work in Silicon Valley but don't have the multi-million budget of tech bigwigs, looking for the right home can be a bit of a struggle.
Fortunately, you can still find good options in several neighborhoods within certain Silicon Valley cities. Not only do these neighborhoods offer relatively affordable real estate, they're also in convenient proximity to the best schools in the area.
East Palo Alto
Located just across affluent Palo Alto, East Palo Alto is a city in transition. Once known as a lowly neighborhood with the highest crime rate per capita, East Palo Alto has transformed into a highly desirable community, boasting amenities that include big store chains and upscale destinations like the Four Seasons Hotel.
Properties: Thanks to its proximity to Stanford University and top Silicon Valley companies like Facebook and Google, East Palo Alto has seen an influx of new residents looking for more affordable options. This has raised the value of homes here, but the median price of $750,000 (an April 6 to July 5, 2017 estimate) is still lower than those in neighboring communities like Palo Alto and Mountain View, where the median home prices are $2.7 million and $1.4 million respectively.
In East Palo Alto, you can still find homes priced at the $500,000 – $600,000 range, as well as vacant lots that promise great locations for future homes.
Schools: Adding to its attractions, East Palo Alto is also the home of the Ravenswood City School District, which includes several A-rated schools like Aspire East Palo Alto Charter, Edison-Brentwood Elementary, and Green Oaks Academy.
San Jose
Homes: One of the largest cities in Silicon Valley with a population of more than one million, San Jose boasts a widely varied housing stock, including high-end and affordable properties. The median home value in the city from April 6 to July 5, 2017 was $850,000. However, the median value of 2-bedroom homes was $630,000, which should fall within the budget of many homebuyers in the Silicon Valley area.
Schools: San Jose is served by Cupertino Union District and Santa Clara County Office of Education, which counts several A-rated schools in their jurisdiction. These schools include Abraham Lincoln Elementary School, John Muir Elementary, Montclaire Elementary, Bullis Charter, Discovery Charter, and Rocketship Discovery Prep.
Gilroy
Homes: Located just south of Silicon Valley, Gilroy is a tranquil residential city that offers a wide range of housing options – from stunning mansions to expansive single-family homes to cozy starter homes. The median home value in Gilroy based on April 6 to July 5 estimates is $680,000, making the city one of the most affordable bedroom communities in the Silicon Valley area.
Living in Gilroy may mean a slightly longer 40-minute drive to Silicon Valley, but the city is looking into improving their transit system to make traveling to the commercial center faster and easier.
Amenities: Known as the Garlic Capital of the World, Gilroy boasts a family friendly environment, with such features as award-winning parks, a community hospital, and great schools.
Schools: The city is served by Gilroy Unified, and top-rated schools in the area include Gilroy Prep School, Eliot Elementary School, El Roble Elementary School, and Glen View Elementary School.