Microsoft's Silicon Valley Campus Makeover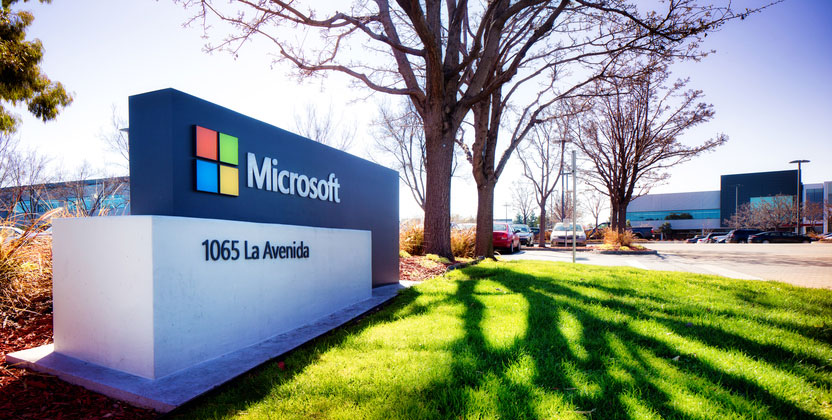 Microsoft's Silicon Valley campus has been part of Mountain View's landscape for 37 years – and it's getting an upgrade. Renovations began late 2017 and are scheduled to be completed by 2019.
With its Redmond, WA headquarters also getting revamped, the tech giant is aiming to have greener, more walkable, and larger capacity campuses within the next several years.
The company's second largest office after Redmond, the Silicon Valley campus is located at La Avenida St., just off of Highway 101 and Shoreline Boulevard. Microsoft has around 2,000 employees in Silicon Valley working on various products such as PowerPoint, Outlook.com, Yammer, Skype and Xbox.
Eco-friendly upgrades
Microsoft's goal is to create a compound that is both sustainable and also benefits the city of Mountain View.
The compound will be built using sustainably sourced Cross Laminated Timber (CLT). CLT may be more expensive, but it is also more environmentally friendly than regular wood as it does not require the use of fossil fuels to produce.
With the exception of drinking water and sinks, Microsoft also hopes to eliminate the complex's reliance on municipal water sources. Instead, the water that will be used for irrigation, plumbing, and the sewage system will come from rainwater, stormwater, wastewater, and grey water collected all over the compound. The on-site wastewater treatment plant will recycle the water.
With these improvements, Microsoft is planning on making its Silicon Valley campus the first tech campus to have a Net-Zero water certification from the Living Building Challenge.
According to one of the project's architects, Pauline Souza, "One hundred percent of the buildings' non‑drinking water will come from rainfall or on-site recycled water."
Crowning the compound will be a 4-acre living roof, a feature that has become popular among tech companies in recent years. The roof will have a plethora of plant species that will benefit animals who reside in the Steven Creek habitat that sits near the compound.
Looking to the future
The environment isn't the only beneficiary of this renovation; Microsoft looks to add features that promote collaboration and creativity and help their employees focus. To achieve this, the new complex will have open spaces –a "neighborhood and courtyard concept" where employees can easily move from office spaces to an outdoor garden area. The redesign also includes features like floor-to-ceiling windows, which will allow employees to enjoy the benefits of natural light no matter how far their workstation is from the windows.
Other amenities that will be available to employees are athletic fields, a fitness facility, a new conference center, a theater, the MTC, and nutritious food options at their new dining facility. These are all being built with a holistic, modern design concept in mind.
Microsoft estimates that the current 32-acre compound will have an additional 128,000 square feet by the time it is finished. Most recent estimates put the new Microsoft Silicon Valley Compound should be finished by December 2019.
While waiting, you can visit these famous tech giants in Silicon Valley and truly understand why it's the best location for tech companies.
For more updates on what's going on in Silicon Valley and for more information on real estate in the region, contact David Chung or Sunny Kim at 650-489-6251 or info@david&sunny.com. Find housing options in Mountain View as well as nearby communities such as Sunnyvale, Palo Alto, and more.