How to work for a startup even if you don't know how to code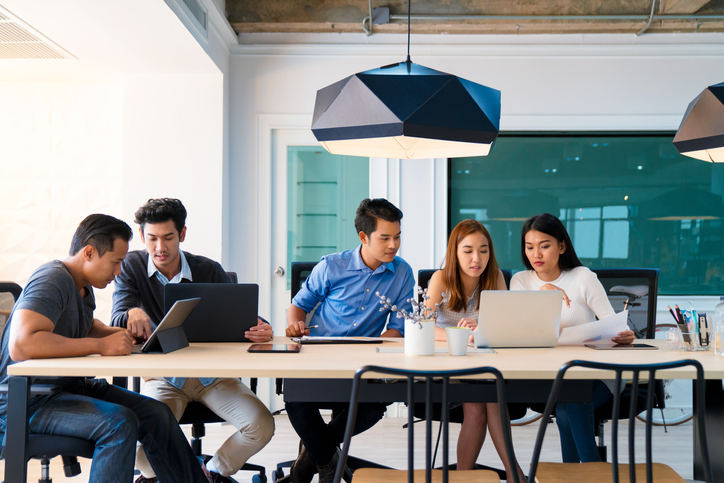 For many people, working for a startup is certainly a very exciting idea. Not only do you get an opportunity to make a lot of money, but you might become part of something that can potentially change the world.
For those who don't consider themselves to be tech-savvy however, joining a startup might not be part of the plan. But the truth is, there are many jobs in the tech industry don't require coding knowledge. A startup also needs people to design their product, write copy, communicate with users, create marketing strategies, and handle all sorts of non-technical tasks as well.
If you're thinking about working for a tech startup but have zero experience on coding, here are several roles that are ideal for you:
Marketing
Startups need to attract new users and create some hype around their product, which is why many of them are looking for workers with PR or marketing experience. Keep in mind however that most startups' budget for marketing are usually smaller compared to what established companies spend, which means you'll need to be creative in figuring out how you can create a big impact using limited resources.
Product manager
Product managers are in charge of the product's overall design and how it should function. This type of job typically involves creating the product's "look and feel," designing flowcharts (how users navigate through a website or app), collaborating with designers and engineers, and communicating with marketing on how to best present the product or highlight certain features.
Support
Getting a job as a support rep in a tech startup is an excellent way to gain knowledge on the tech industry, especially if you're a recent graduate. A support rep communicates with users, addresses issues and concerns, explains how the product works, and so on.
Members of the support staff are often the most knowledgeable when it comes to user satisfaction, which is why they play a key role in improving the company's product.
Business development manager
Some of the most innovative features in popular tech products are often the result of outstanding business development deals, like getting a discount on your favorite restaurant when you book an Uber, or tweeting with a specific hashtag to save money whenever you shop using your AmEx card.
A business development manager is often behind deals like these. They collaborate with other companies in order to create more buzz for products and make them even better for users.
Community manager
Depending on the startup, community managers have different tasks and responsibilities, but their primary task is to connect with end users by making them feel appreciated by the product or company. A community manager is often in charge of building the company's online community through managing social media accounts, organizing events, creating new content, and requesting feedback from customers.
Thinking about relocating to Silicon Valley? For the best Silicon Valley homes for sale, get in touch with David and Sunny at 650-489-6251.