Use These Colors to Help Stage Your Home Effectively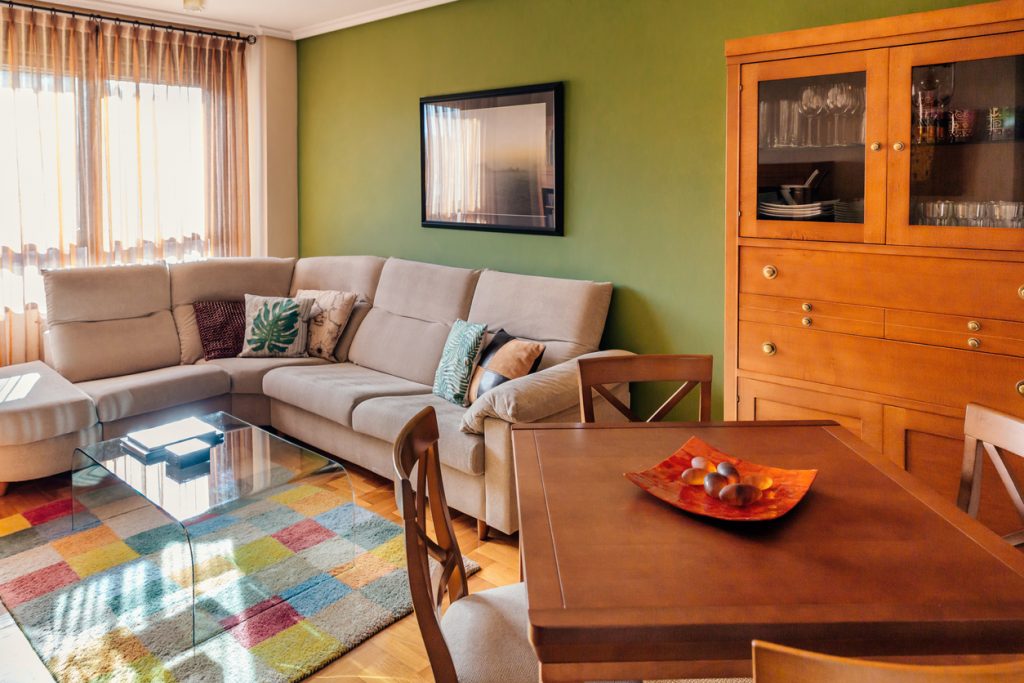 One of the key parts of staging a home is freshening up the interiors by adding a new coat of paint. Most real estate professionals will recommend using neutral colors like beige, white, and gray in order to appeal to a wider group of potential buyers.
For many professional home stagers and interior designers however, a stylish and more exciting approach is the way to go. The main purpose of staging a home is to enhance each space by making it appear fresher and more inviting while keeping it neutral enough so potential buyers will still be able to imagine themselves living in the home.
In this article, we'll take a closer look at paint colors that can give your interiors a fresh new look, and can hopefully help sell your home faster.
Rich Charcoal
Rich charcoal is a very sleek dark, neutral shade that can add a stylish look to any space and complement any existing beige or orange wood shades. It can add a slight hint of drama to your interiors, and works brilliantly in light-filled spaces or feature walls, particularly those which highlight unique architectural elements.
Golden Yellow
Create a lively look for rooms with a neutral color palette by using a splash of golden yellow. This is the perfect color for spaces that don't get enough light, have no standout architectural elements, or ones that don't come with a view as it effectively lightens dark spots or shadows.
The bright, golden shade will help compensate for the dull appearance in dark spaces. Pick a yellow shade with a golden wheat undertone, and make sure it doesn't look too bright. Golden yellow also works perfectly with pastel shades, earthy tones, blues, and wooden textures and shades.
Versatile Gray
Gray has been dubbed the "new white" in the interior design industry for several years now. One of the most popular shades is known as "greige," which features a muted gray shade combined with beige undertones, similar to taupe.
Gray is perfect if you want to add some depth and enhance a room with mostly white shades, as it has that cool, subtle hue that isn't imposing. It's very versatile as well, as it can work for both small and large spaces.
Creamy Whites
If most of your walls are already painted in white, you could consider creamier shades of white to give it a cozier look while creating a more refreshing appearance.
One of the things to keep in mind when selecting a creamy white shade is to look for a pale beige or greige undertone, instead of one with yellowish undertones, particularly in cooler whites. These will add a warmer, more inviting atmosphere to any stark spaces, without the need for louder colors.
Choosing the right paint colors before you sell your home can make a significant impact. It can help you sell your home faster and increase its value, as it can make it look newer, fresher, and more updated.
Searching for the perfect home in Los Altos? Call us today at 650.489.6251, or send us an email at davidandsunny(at)compass(dotted)com.