Top 5 Reasons to Love Living in Los Altos Hills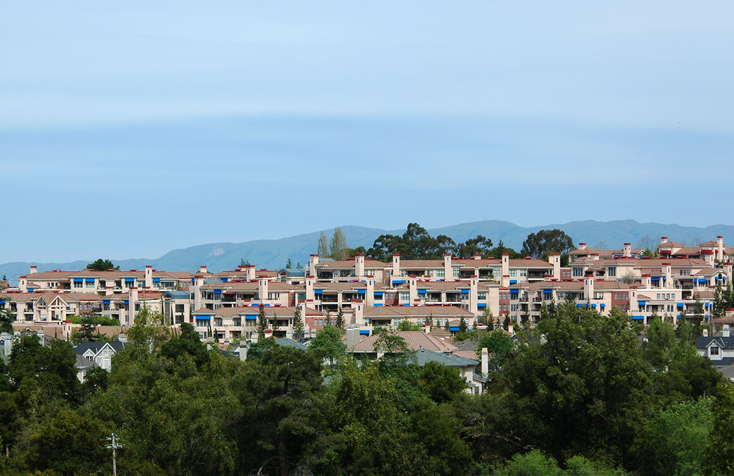 Los Altos Hills is a lovely residential community in Santa Clara County, California. As one of the more exclusive communities in Silicon Valley, it's a great choice for those who enjoy the finer things in life while basking in the splendor of their natural surroundings. It's no small wonder that people who call this place home love what the neighborhood has to offer.
It stays true to its rural nature
From the tree-lined streets to the open space preserves, Los Altos Hills is blessed with natural beauty. The townsfolk are particularly proud of their town's terrain consisting of small hills which they maximized with the construction of the Pathway System. This is a park-like environment where residents can enjoy a stroll or bicycle ride through an approximately 85-mile system of paths.
The many preserves in the area, such as Westwind Barn and Rancho San Antonio, offer a refuge for those wishing to get away from the daily grind.
Strictly residential
Commercial zones are banned in Los Altos Hills, so if it's space, peace, and quiet you're looking for, you'll find it here. In fact, the only ventures that resemble a business here are the bookstore inside Foothill College and the gift shop within the Immaculate Heart Monastery of the Poor Clare Colettines.
Simply put, the town is committed to maintaining an idyllic laid-back lifestyle that eludes so many.
Upscale living standards
Data USA statistics as of 2016 sets the median household income in Los Altos Hills at $243,701. This is almost $190,000 higher than the national figure at $57,617.
Average home values meanwhile are among the highest with Los Altos Hills properties almost touching the $5,000,000 benchmark, according to Zillow.
Despite the higher-than-average selling prices for homes here, available properties are highly sought-after. They don't stay in the market for long, with very few homes for sale at any given time.
Los Altos Hills residents include movers and shakers in various industries including technology, entertainment, sports, academia, and more. Some personalities who call Los Altos Hills home include Google CEO Sundar Pichai, Marcus & Millichap founder and chairman George M. Marcus, American-Chinese writer Connie Young Yu, and Hollywood actor Max Thieriot.
Schools
Three school districts serve Los Altos Hills: Los Altos School District (LASD), Mountain View-Los Altos High School District (MVLA), and the Palo Alto Unified School District (MVLA). The township is served by three high schools, three middle schools, and five elementary schools. All the schools under LASD have a 9 ranking.
A true neighborhood in every sense of the word
Los Altos Hills has a uniquely large number of committees chaired and run by residents. These committees harmoniously collaborate in tackling issues affecting the town as a whole such as safety, public health, and social connectedness. They strive toward only one goal: to keep the integrity of the neighborhood intact.
Picturesque natural beauty, the friendliest of neighbors, and luxury living at its finest—all these reasons and more are why so many home buyers are drawn to Los Altos Hills.
Finding an available home in the locale can be a challenge, but with the right real estate partner, it doesn't have to be. Contact us, David and Sunny Chung, at 650.489.6251 or email us at davidandsunny(at)compass(dotted)com to discover how we can help you meet your real estate goals.