Soaring Silicon Valley startups to watch out for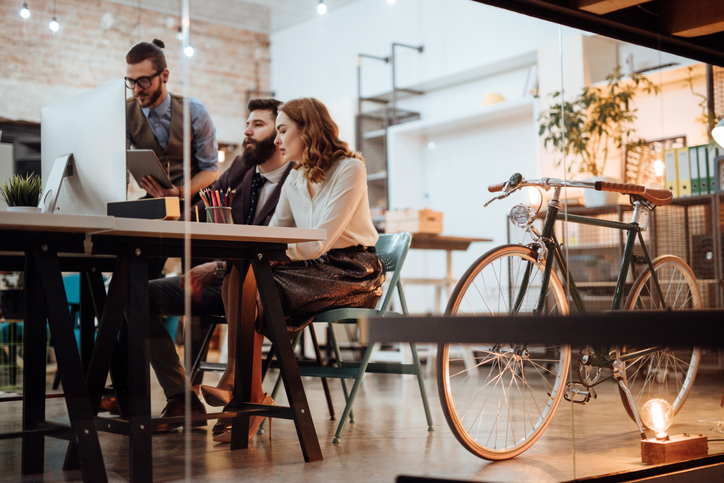 While new startup ecosystems are now being established in different parts of the globe, Silicon Valley is still firmly at the top of the tech industry, continuing to attract countless entrepreneurs year in, year out. Procuring the necessary capital to run a successful startup may now be possible elsewhere, but the culture of Silicon Valley is still unmatched. It's impossible to find a higher concentration of tech-savvy individuals who think outside of the box and work hard to push technology beyond its limits.
In this article, we'll take a closer look at several forward-thinking Silicon Valley startups that demonstrate the type of innovation and determination Silicon Valley is known for.
Gladly helps businesses build a better connection with their customers through an efficient and highly personalized solution. They've helped companies from different industries including retail, hospitality, finance, travel, and more by providing reliable customer support agents with access to all the tools and information they need to provide unparalleled support to customers.
Incubated in 2015 by Greylock Partners, Gladly has now raised more than $63 million and currently has a team of more than 50 employees.
Ripe.io made a significant impact to the digital food supply industry through their innovative use of the Internet of Things and blockchain technology. With their transparent food quality network, consumers now get access to a wealth of information that tells them about their food's quality, where it was produced, and more.
Additionally, farmers and distributors can use Ripe.io to automate internal processes and fulfill market demand for high-quality, sustainable food products.
With Shippo,users are now able to save more time and money with shipping through the use of an automated cloud-based software. The intuitive and easy-to-use tool helps customers get information on rates, print the required labels, track their packages, and more. Companies can use Shippo's system to provide their users with different shipping options available through e-commerce websites.
Biomarker Labs gives users real-time, data-driven access to a wide variety of health supplements. The company analyzes a user's health metrics, symptoms and other information in order to match them with the best beneficial nutritional supplements.
Biomarker takes advantage of the increasing number of supplement users who use smartphones and wearable technology to gather insights and create a precise database of information. With more users, they get more data on how people respond to specific supplements, which leads to better results.
Nurx'suser-friendly app provides a better way for women to get access to birth control. Through the app, a user can request a prescription online and simply wait for it to be delivered right to their door.
Nurx's application is currently operational in more than 15 states across the US. Through their unique birth control subscription service, the company is seeking more innovations in women's healthcare this year.
Thinking about relocating to Silicon Valley? For the best Silicon Valley homes for sale, get in touch with David and Sunny at 650-489-6251.