Silicon Valley's GDP among the highest in the world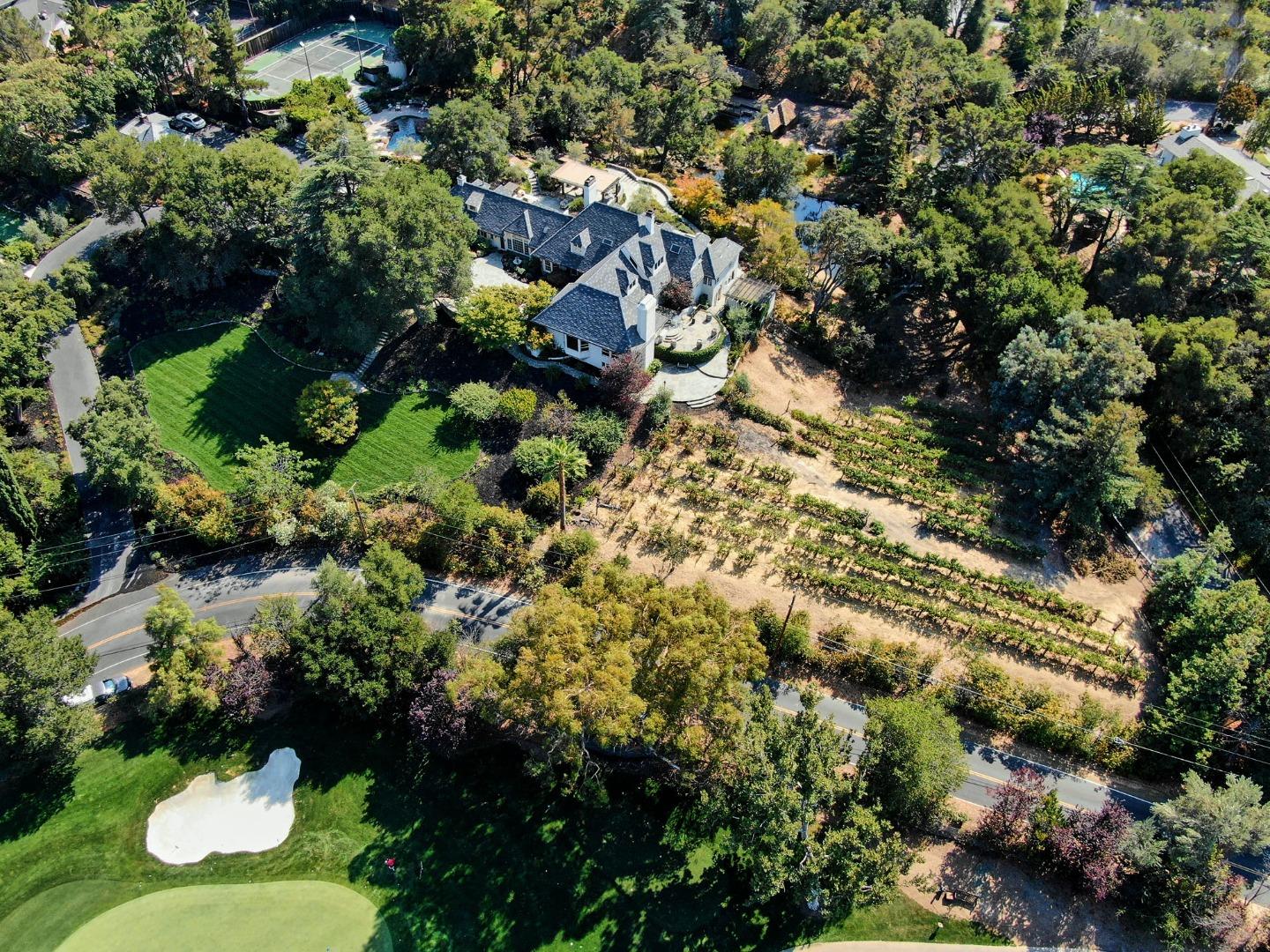 This 4.5-acre estate in Los Altos has every imaginable amenity, including putting greens and a vineyard. Listed at $16.9 million, it illustrates the level of wealth concentrated in Silicon Valley.
Silicon Valley will go down in history as a place that changed the world. The area that spawned the tech revolution has altered the way we live our lives in much the same way the Industrial Revolution did more than one hundred years ago.
If Silicon Valley were its own country, it would be one of the wealthiest in the world.
Located in the Southern Bay Area of Northern California, Silicon Valley comprises areas in the Santa Clara Valley, including the cities of San Jose, Palo Alto, Menlo Park, Cupertino, Santa Clara, Mountain View, and Sunnyvale.
Money flow
In terms of gross domestic product, Silicon Valley churns out $128,308 per capita annually. The Valley has a harder work-rate than countries like Finland and Qatar.
Alphabet Inc., the parent company of Google which is headquartered in Mountain View, made $39.27 billion in 2018. And as more startups claim the distinction of being some of the best companies to work for in the Valley, expect more talented individuals to gravitate to the area. Growth is anticipated to produce impressive numbers over the next five years, so do not expect things to slow down anytime soon. Silicon Valley will remain a production and technological powerhouse.
A concentration of talent
Talent rules Silicon Valley. SnapChat and Tinder are applications that seem to have popped out of nowhere and are now worth millions of dollars.
There is room for everything in Silicon Valley, and it would appear that virtually anything that comes out of there turns into solid gold. Companies like Tesla are great examples of the type of innovation that Silicon Valley possesses. Startups like the Sunnyvale-based Zapier, which connects apps, and Yellowbrick Data, a "data warehouse" device developed in Palo Alto, did so well in 2018 , they are poised to be among the hottest Silicon Valley companies in 2019.
Real estate in Silicon Valley
With its concentration of wealth, talent, and opportunity, Silicon Valley has some of the most valuable real estate in the US in terms of price and desirability. Since tech workers can earn from $500,000 to $600,000 even without an IPO, the price of a single-family home in the area often starts at $1.1 million.
With home prices being what they are, the next choice of those who can afford to live in Silicon Valley boils down to the kind of community they'd like to settle in. All of Palo Alto's 13 neighborhoods have a distinct charm but remain uniformly family-friendly. In Cupertino, headquarters to Apple Inc. in Santa Clara County, pedestrian and bike-friendly streets have bike lanes designated on even its busiest streets.
There are more affordable options in the bayside community of Redwood City. Home to Google's new campus which opened in 2018 to house its Global Marketing Solutions group, Redwood City offers condos for as low as $589,000.
More than the price of homes or an area's GDP, researchers are also looking to "holistic gauges of economic health." This includes the American Human Development Index, comprised of health, education, and income indicators on which well-being rankings are based. Based on their metrics, Silicon Valley is America's most well-developed place.
Find your home in Silicon Valley
Are you seeking opportunities in Silicon Valley? At David & Sunny, we are prepared to help you find properties in the area. Our team of experts knows the neighborhoods offering the best deals. Contact David & Sunny today at 650.489.6251 or davidandsunny(at)compass(dotted)com to inquire about finding a home in Silicon Valley.