Silicon Valley's 5 Hippest Neighborhoods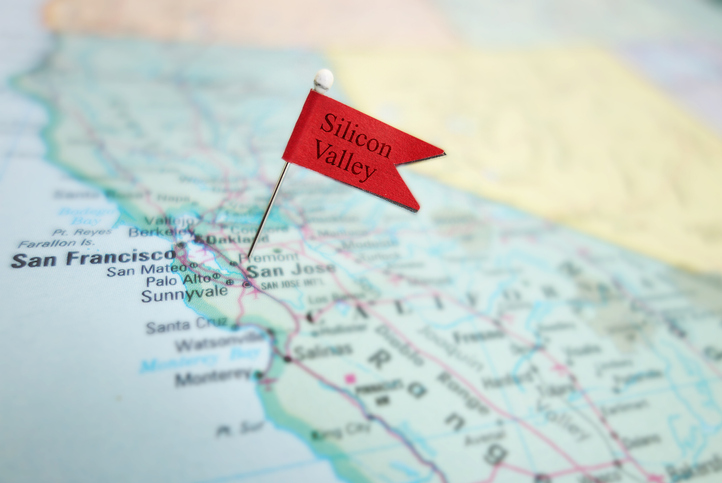 Along the bay area of southern San Francisco lies Silicon Valley, Northern California's high tech hub. Its location and collection of upscale neighborhoods, famous companies, trendy eateries, and historical landmarks make it one of San Francisco's hippest places to be in. Check out five of the most exciting and dynamic neighborhoods in the area.
San Jose
San Jose is known as the capital of Silicon Valley. It is also the largest city in the bay area so you can take your time exploring the entire breadth of this location.
If you're into the latest technology Silicon Valley has to offer, San Jose is home to several iconic tech landmarks. There's the Tech Museum of Innovation, as well as the Adobe Headquarters which features an illuminated semaphore code at the top that invites people to solve it.
Dining options are also abundant, with a Michelin-starred restaurant tucked away in Little Portugal, one of San Jose's more interesting neighborhoods.
Mountain View
Located in the heart of Silicon Valley, Mountain View got its name from its breathtaking views of the Santa Cruz Mountains. You can find notable companies headquartered here, such as Google, Microsoft, Mozilla, and Nokia.
Foodies can go downtown and find Castro Street, a diverse district full of fine shops and restaurants featuring cuisine from all around the world.
If you're worried about staying connected, Google has your back, providing free Wi-Fi connectivity all over the city.
Palo Alto
Palo Alto is a lively, energetic suburb situated in the northwest end of Santa Clara County.
Although not a metropolis like San Jose, Palo Alto still has numerous trendy places to visit, like b8ta (a small shop for everything electronic), electric carmaker Tesla's showroom, and a life-size statue of Nikola Tesla which is both a free Wi-Fi access point and a time capsule to be opened in 2043.
Palo Alto is also home to Stanford University and HP Garage, where Hewlett Packard was founded in 1939.
Santa Clara
Despite being small with a population of a little over 100,000, major companies such as Intel, NVIDIA, WebEx, and National Semiconductor all have their headquarters set up in Santa Clara.
If you're into technology, popular spots here include the Intel museum and Hacker Dojo, a hangout for computer enthusiasts. It's also the first location in California to have a Bitcoin ATM.
Nestled within Santa Clara is Santana Row, a premier shopping area with choice restaurants, hotels, and stores like Gucci, Oakley, and Ann Taylor Loft.
Sunnyvale
Although it is one of the most populous cities in the Bay Area, Sunnyvale is ranked as one of the safest cities in the US.
If you're an art lover, you will definitely enjoy this city. There are more than 100 pieces of public art on display all over. There's also the Open Painting Studio, an art installation open to all levels of ability. The said venue teaches multiple art forms such as watercolor and calligraphy.
If you're interested in history and space exploration, Sunnyvale also houses the NASA Ames Exploration Center and Historical Museum.
You can also find Fry's Electronics here, a hugely popular gadget store in Silicon Valley.
For anyone who wishes to move into Silicon Valley, our real estate team at David & Sunny can serve your every real estate need. Our collective experience as Realtors in the Silicon Valley area will be useful to clients going through this process. Get in touch with us at 650.489.6251 or via email at davidandsunny(at)compass(dotted)com.