How Silicon Valley is changing the future of cars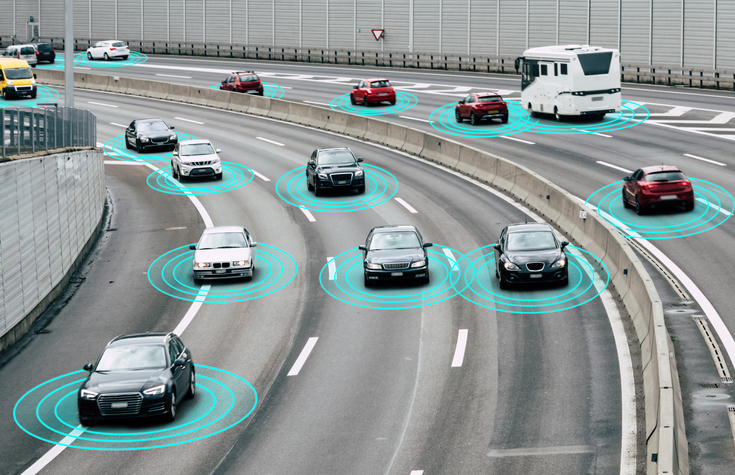 Silicon Valley has revolutionized the world during the latter part of the 20th century and is poised to continue its innovations for years to come.
One major area where that revolution is occurring is with vehicles, many of which are starting to resemble the cars we have so often seen in sci-fi movies.
Self-driving cars are ready to revolutionize the world, and Silicon Valley is leading the way.
Tesla
Credit Tesla for the significant changes that the car industry has seen over the years. Hybrid vehicles and self-driving cars were once science fiction and now they are all too real. The Palo Alto company has taken many risks, forcing the old guard to reexamine how they are approaching the industry they have dominated for so long.
The changes that Tesla has put forward have compelled companies like Ford to create sub-divisions dedicated to creating the car of the future. Ford Smart has invested heavily in self-driving cars, multi-mode transportation, and shuttle services intelligent highways. Daimler AG, which owns Mercedes-Benz, is also looking into self-driving vehicles and electric cars.
Silicon Valley is the new Detroit
Meanwhile, car makers and their suppliers have gone beyond their traditional factories and established their new bases in the Valley.
General Motors, Ford, and Bosch have set up shop in Palo Alto. The offices of Toyota and BMW are now in Los Altos. Elsewhere, there's the Nissan Research Center in Sunnyvale, Porsche Digital in Santa Clara, Volkswagen Electronics Research Lab in Belmont, and Volvo in Mountain View.
Most are involved in researching artificial intelligence and enhancing the digital side of their brands.
For example, BMW's Technology Office in Mountain View focuses on machine learning, sensor evaluation, and sensor fusion. The latter captures 360-degree images of the car's surroundings, which become crucial in creating the artificial intelligence needed for self-driving cars.
Stanford University – which counts the cofounders of Google, HP, YouTube, PayPal, Instagram, Sun Microsystems, and Snapchat as among its rock star alumni – has set up its own Automotive Research at Stanford (CARS). The center looks into the same topics that automakers are researching.
Tech companies venture into autonomous vehicles
But tech companies have been in on the game, too. Alphabet Inc., parent company of Google, developed its self-driving car for 10 years before launching it on public roads in 2015. Under its subsidiary Waymo, the cars are now being supplied to the ride-sharing company Lyft in Arizona's Metro Phoenix area.
Apple's Project Titan is developing autonomous vehicles that can communicate with surrounding vehicles and pedestrians. Last year, the company brought in Jaime Waydo, a senior engineer that has worked at Google's Waymo and NASA's Jet Propulsion Laboratory, to work for Project Titan.
For its part, Cisco has developed an autonomous driving infrastructure to better connect driverless vehicles to the structures in their surroundings like roads, lamp posts, parking meters, etc. The global innovator in IT and security solutions, which is based in San Jose, partnered with Michigan's Department of Transpiration to make this happen.
There is no stopping car makers, tech companies, and autonomous driving startups from forging ahead and developing the vehicle of the future. Venture capitalists and other investors are following suit by backing developments that are likely to be the norm not too far down the road.
Find your home in Silicon Valley
Are you looking to move to Silicon Valley? David & Sunny can help you find properties in Palo Alto and the surrounding areas. The expert real estate agents at David & Sunny will help you locate the perfect home in the Valley.
You can contact David &Sunny at 650.489.6251 or via email at davidandsunny(at)compass(dotted)com to inquire about properties in the area. The future of automobiles has arrived and you can be part of its story.