Parents' guide for staying at home with kids this COVID-19 season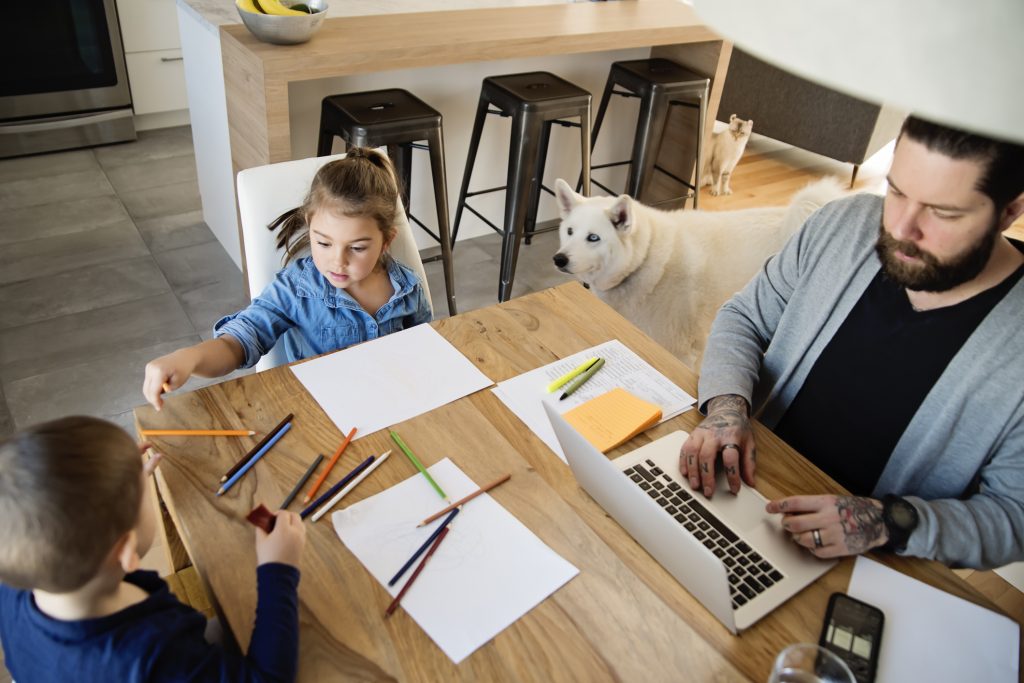 Children will act like children and will demand a portion of your time to fulfill their needs, especially now that they find you staying at home more due to the COVID-19 pandemic. They'll also be asking more questions than usual like why you're not going to work, why they couldn't play with their friends, what happened to their elderly neighbor who was rushed to the hospital by people in face masks, etc.
Not that you're complaining, of course – it's just that tending to them, on top of trying to make sense of the pandemic that's keeping you all cooped up at home, is beginning to tug at the remaining threads of your sanity.
As parents, we are faced with the responsibility of caring for and protecting our children, especially now that we have a pandemic in our midst. Here are several tips that will help you through these stressful days as we wait for this biological crisis to blow over:
Physical health first
First, make sure that the kids remain physically healthy to lessen the chances of a COVID-19 infection. On top of serving them food that will boost their immune system, let them understand why washing hands is very important. Young kids tend to explore the world with their hands, leaving them susceptible to the coronavirus. Instead of restricting their movement, stress to them how washing hands after touching things will keep them from getting sick. Make hand-washing a fun activity by joining them in lathering their hands and blowing bubbles. Teach them a song they could sing while washing their hands thoroughly.
Establish a new family routine
Let the children take part in planning the new routine for them to realize that their ideas are just as important as those of the adults. Also, it allows them to feel more in control of their surroundings.
Explain why planned events need to be canceled
Imagine a child's frustration when they are told that all planned trips and events have to be canceled or postponed. Let them understand the concept of social distancing and how avoiding crowds could be the one thing they can do to keep themselves and the people around them protected from the nasty coronavirus.
Keep your own mental health in check
Know that your children will mirror whatever emotions you have at the moment. So, if you're anxious or stressed out, they will be, too. Take time to process your own feelings and find your own ways to cope with the situation.
Connect with friends and family in the virtual world
Make it part of your family's routine to make use of digital technology to reach out to relatives and friends. You can set up virtual playdates using video games for your kids and their respective friends. That way, the social interactions will still keep them in touch with the rest of the world outside.
Allow kids to air their sentiments
They may be children but they can see how things have changed and are having trouble digesting these changes. Giving them the opportunity to say what's on their minds and explaining to them the reality of the situation can help to alleviate any confusion and anxiety they may be feeling.
We understand your desire to keep your family safe as we all make our contributions to flatten the curve of infection and return to normalcy. We will also continue to cater to your real estate requirements in Silicon Valley and surrounding areas.
Call us – David & Sunny – at 650.489.6251 or email us at davidandsunny(at)compass(dotted)com for more details.