Keep an Eye Out for Public Sculptures in Los Altos, CA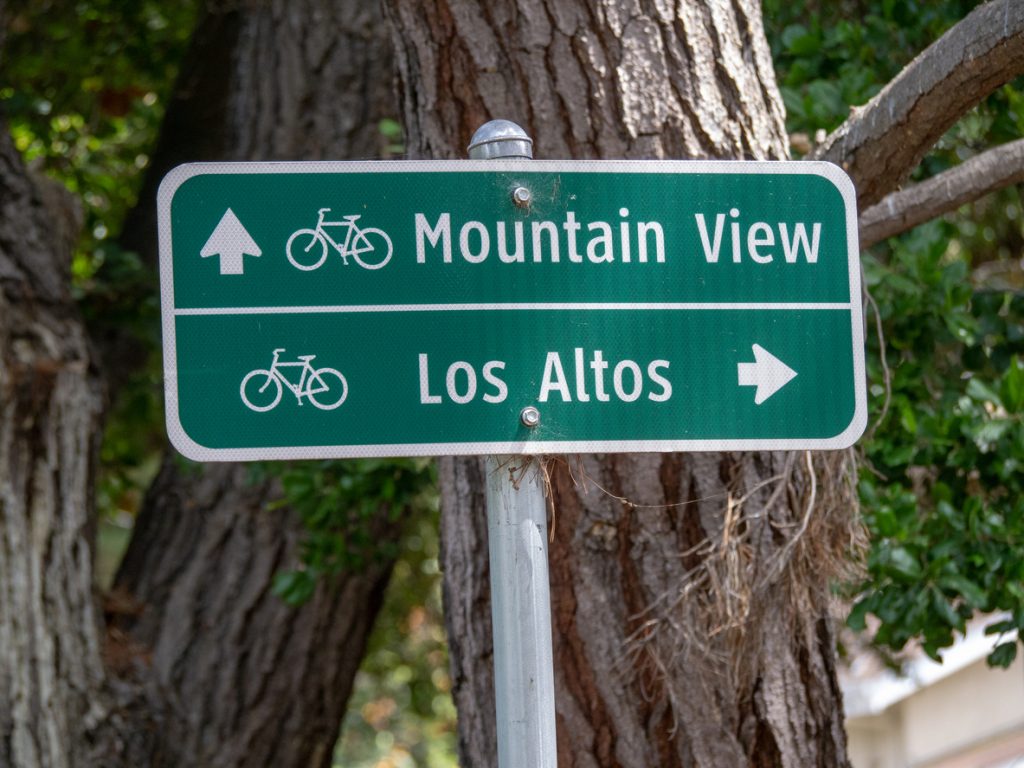 The City of Los Altos, CA's Public Arts Commission aims to broaden public awareness of the visual arts through various media including (but not limited to) paintings, film, photography, and sculpture.
The Los Altos Public Outdoor Sculpture Loan Program
One of the commission's highlight programs is the Public Outdoor Sculpture Loan Program, which has been part of the city's Public Art Program since the 1980s. Pieces are selected for visual appeal, quality of craftsmanship, and compatibility with the environment and safety regulations.
The program gives artists a great opportunity to increase exposure, get media coverage, and potentially sell their pieces to local art lovers. The sculptures are loaned to Los Altos for a duration of two years. Upon conclusion, the pieces are either retrieved by the artist or loaned to the city for another two years. On some occasions, the pieces are donated to the city by the artists themselves or by a third party who purchases the sculpture to add to the city's permanent public art collection.
Public Sculptures in Los Altos
Los Altos currently has over 25 sculptures that are part of its Public Art Program.
Alegria by Adrian Susnea Litman
Village Park
State Street and Second Street
Australian Cattle Dog by Anne Wienholt
Los Altos Youth Center
Lincoln Park
Conversation Peace by Kevin Box
Main Street and Foothill Expressway
Convolute of the Square by Taro Seesurat
Grant Road and Fremont Avenue
Cradle of Liberty by Rebecca Joy Truman
Shoup Park
Dancers by Michele Alcantara
Grant Road and St. Joseph Avenue
Dancing Man by James Moore
Los Altos Recreation Center
Diamond Jubilee by Taro Seesurat
City Hall
Dragonfly by Tammy Bickel
Rosita Park
Egrets by Zygmund Sazezich
Shoup Park
Guardian by Karen Cauvin Eustis
State Street and Fourth Street
Imagine That by Tony Williams
Lincoln Park
Jasper Priestess by Damien Jones
Main Street and Second Street
Magic Fish by Hardy Jones
Los Altos Main Library
Midnight Stomp Series by Pokey Park
160 First Street
Musical Gambol by Robert Clements
Lincoln Park
Mutha Hen by Eileen Fitz-Faulkner
State Street and Third Street
Olympic Wannabes by Glenna Goodacre
Village Park
Pax Nova by William Iaculla
McKenzie Park
Seal Head by Anne Wienholt
Los Altos Main Library
Lincoln Park
Smoke            by Steve Bartlett
Almond Fire Station
Space Dance for Peace by Mircea Paul Goreniuc
Lincoln Park
Replica of The Thinker by Auguste Rodin
Woodland Library
Will You Dance With Me by Ed Hart
State Street and Second Street
Zoo Scapes by Maggie Kornman
Los Altos Main Library
You can take a look at this map if you want to find these sculptures in Los Altos. For more information on the Public Arts Commission's public sculpture program or if you're interested in purchasing a sculpture at the end of its loan period, you can get in touch with the City Manager's office at 650.947.2740 or send an email to administration@losaltosca.gov.
Searching for the perfect home in Los Altos? Call us today at 650.489.6251, or send us an email at davidandsunny(at)compass(dotted)com.