How to stay focused when working from home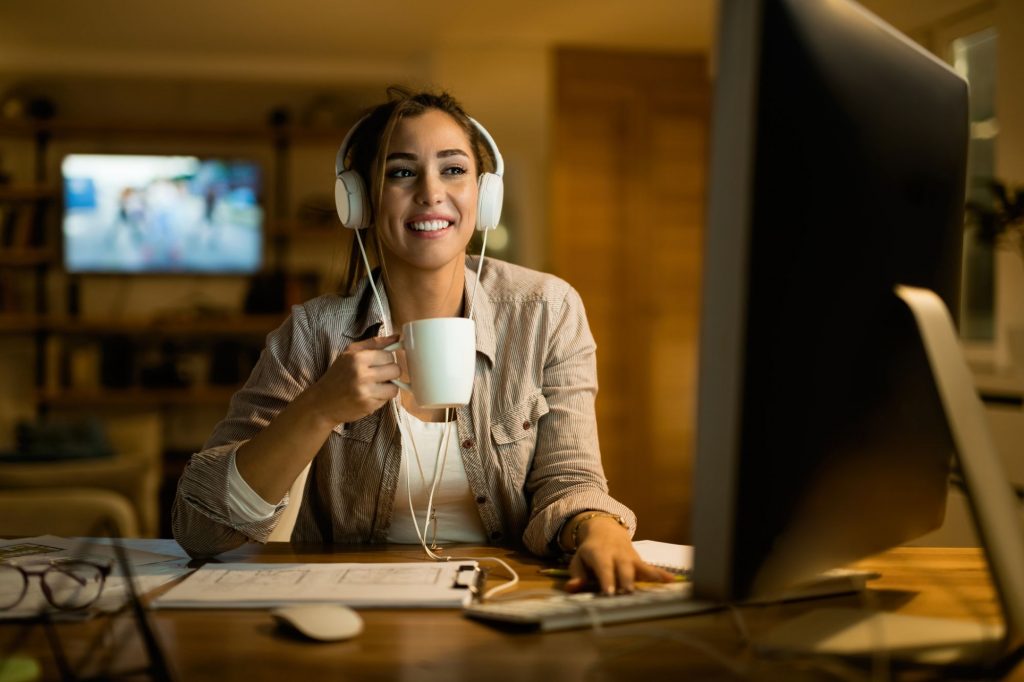 Working from home is probably the smartest option to take these days, especially with the unprecedented spike in COVID-19 cases seen in the Bay Area in recent times. But let's face it: the lack of face-to-face interaction with colleagues, as well as distractions at home, can sometimes take a toll on your work productivity.
What we all need is a dose of the following tips to keep ourselves focused and productive in our home workstations:
Put on some music
Music is the great salve to heal a wounded soul, as they say. But in this case, it's the best ambient background to keep you focused on your work. There are various genres and styles of music to choose from so find the one that will keep you alert. You can even create a playlist of upbeat tunes to zone out to while tapping away at your keyboard.
Have a dedicated space for working
Your bed is definitely not included in the list of areas in your home where you can work in. Having a dedicated workspace at home puts you in office mode where being professional is key. Moreover, being there is a silent indication to all other members of the household that you shouldn't be bothered with non-work-related matters.
If you have a vacant room in your home, you can convert it into your office. But if your space is limited, you can find a quiet nook where you can set up a desk and a chair. Voila – instant workstation! Just make sure it has enough lighting, as well as a nearby electric outlet for your laptop or any other electronic device.
Have the right work-from-home tools
You'll probably want to replicate your office workstation at home. It doesn't have to be identical – just make sure that you have the best office tools to conduct your work. A smooth internet connection should be tops on your list, followed by a PC or laptop that will give you optimum work results.
Dress up at home
It can be quite difficult to place yourself in a professional mindset if you're in your PJs.
Dressing up actually gives you a routine to follow even while at home. In fact, you can keep the old pre-pandemic routine of waking up early, taking a bath, dressing up, getting your morning coffee, taking lunch breaks, and ending your workday after fulfilling your required number of hours.
Take breaks
We're not just talking about bathroom breaks. Breaking your tasks up and doing something else not work-related in between can be quite therapeutic for your brain cells. You may want to try the Pomodoro Technique for a more streamlined way of combining work and breaks.
Plan your day
Just because you're working at home doesn't mean you shouldn't follow a schedule. Many work-related tasks still have deadlines even while the pandemic is ongoing. Thus, having a to-do list or a daily calendar of activities will help you chart and prioritize your tasks for the day, even personal or home-related tasks.
Don't procrastinate
Here's why you shouldn't procrastinate:
You'll never know when an emergency at home hits.
Your internet bogs down.
Your laptop flashes the blue screen of doom.
It's nicer to get things done now and play later than to play now, panic later.
Talk to us, David & Sunny, for the many ways that you can keep productive even in the time of COVID-19. We're also here for your real estate goals in the Bay Area. Contact us at 650.489.6251 or send us an email at davidandsunny(at)compass(dotted)com.