Family-friendly spots in Los Altos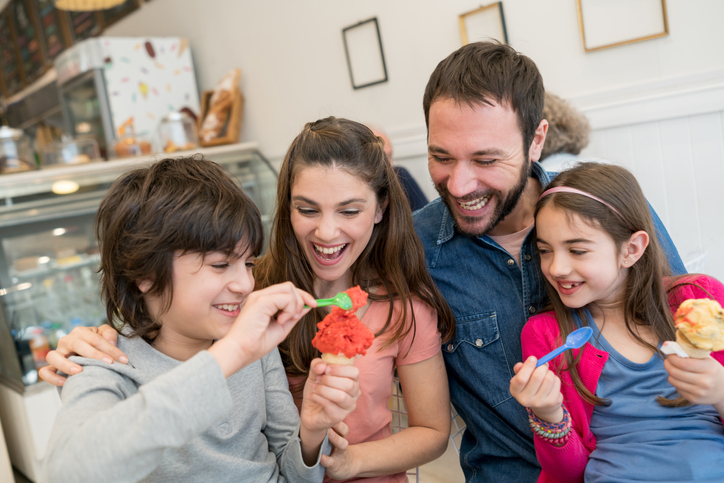 If you're looking forward to enjoying some quality time with the family, Los Altos is home to an assortment of fun family-friendly activities and destinations. Located south of Palo Alto, this suburban haven is filled with a variety of attractions perfect for visitors of all ages.
If you're searching for the best family-friendly venues in Los Altos, here are some of the top places for you to check out:
Located in downtown Los Altos, Linden Tree Books is an independent bookseller dedicated to providing books and gifts for people of all ages. Their vast book inventory features a terrific selection of children's titles and is complemented by a variety of educational merchandise, including puzzles, science and math games, art materials, book-related puppets and dolls, and more.
Linden Tree Books also hosts different in-store events throughout the year including craft activities, story time sessions, and author events. Get information on upcoming events at the store here.
Tucked within a scenic residential neighborhood, Shoup Park is the perfect place if you're looking to spend a relaxing day outdoors. Surrounded by soaring redwood trees, the 3.9-acre park has access to a slow-flowing creek and has different amenities including barbecue pits, picnic tables, a playground, turf areas, and public restrooms.
Shoup Park is also home of The Underground Teen Center, Garden House, and Patriot Corner Group Picnic Area, all of which are available for birthdays, family reunions, and other events.
Area 151 boasts a dazzling variety of friendly games for children of all ages, ranging from simple but fun ball tossing games to modern arcade-style versions of popular smartphone videogames, and everything in between.
The arcade is dedicated to providing family-oriented fun – rather than focusing on traditional video arcade machines, they've selected games that promote teamwork and cooperation to earn tickets, which you can exchange for fun prizes.
Bumble is an organic restaurant designed for families looking to enjoy a healthy meal made with fresh, locally sourced ingredients. For younger guests, the restaurant features an outdoor sandbox and a playroom for kids aged 1 to 10 years old.
In addition to serving delicious and healthy meals, Bumble also hosts special events like art shows, private dinner events, film showings, and playtime events at their playroom. Check out some of the events scheduled this month by heading to this page.
Encompassing over 1,600 acres of sprawling open space, Hidden Villa offers unique programs for all ages and is a fantastic destination for anyone looking for a hands-on experience on organic farming.
Nestled in the foothills of the majestic Santa Cruz mountains, this picturesque location boasts incredible amenities including an educational organic garden, pockets of shaded areas with picnic tables, kid-friendly hiking trails, accessible farm animals, and many more.
Hidden Valley's year-round programs offer opportunities to learn more about the environment and experience all of the wonderful things the location has to offer. Take a look at a full list of their available programs here.
Discover more great family-friendly destinations in Los Altos! For Los Altos homes for sale, get in touch with David and Sunny at 650-489-6251.