The best places to eat in Los Altos Hills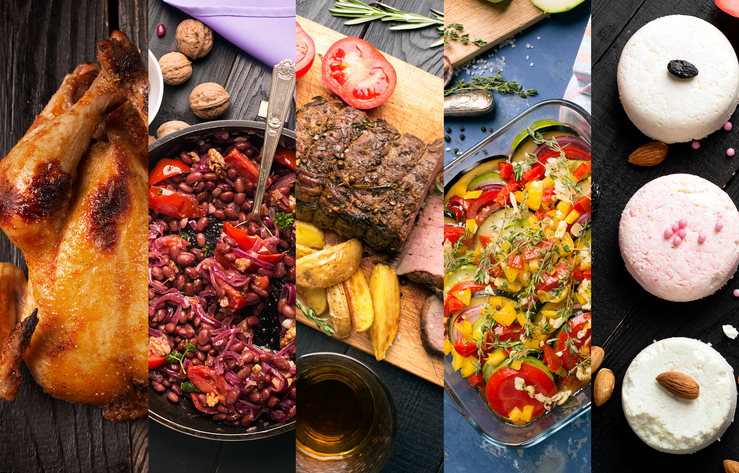 Los Altos Hills has made its mark as the wealthiest town in sunny California, thanks to Silicon Valley high-profile techies residing in the community. However, it has long been known as home to some of the best international cuisines in the Bay Area. Join us on a quick tour and discover the world of flavors in this charming city:
Green Bakery & Cafe
692 Fremont Ave, Los Altos, CA 94024, USA
For fresh and flavorful food, drop by Green Bakery & Cafe on Fremont Avenue. This local favorite specializes in traditional Vietnamese cuisine so be sure to sample its signature spring rolls and banh mi. "Healthy food" is the catchphrase here with the restaurant serving salads and sandwiches for busy people who want to eat healthy on the go.
Cetrella
400 Main St, Los Altos, CA 94022
Authentic Mediterranean meets California coastal in Cetrella. Using only locally sourced and artisanal ingredients, Chef Michael Ellis and his team concoct refined yet accessible dishes like grilled Half Moon Bay artichokes, grilled jumbo gulf prawn, and mascarpone semifreddo. There's also a full bar that serves a variety of cocktails and over 10 international wines.
Hiroshi
328 Main St, Los Altos, CA 94022
Book a reservation at Hiroshi for a most intimate dining experience. It only accepts eight guests within the day who are assured of service the omotenashi (a Japanese term meaning "hospitality") way. High-grade wagyu beef is flown in weekly from Japan, and the entire feast is prepared by none other than chef-owner Hiroshi Kimura himself.
Chef Chu's
1300, 1067 N San Antonio Rd, Los Altos, CA 94022
Bay Area dwellers have been flocking to Chef Chu's since 1970, largely due to its innovative, charismatic owner and his culinary treats. Many of the Silicon Valley elite, as well as celebrities, have sampled Chef Chu's signature dish, the Classic Beijing Duck. Other items worth trying include four seasons cold plate and minced crystal prawns in lettuce cups.
Los Altos Grill
233 3rd St, Los Altos, CA 94022
A staple in the local culinary scene since 1996, Los Altos Grill gives an upscale twist to everyone's favorite comfort food. Must-try items include jalapeño iron skillet cornbread, wood-fired rotisserie chicken, double-cut pork chop with Pommery sauce, and classic French omelet with goat and cheddar cheese. And if you'd like to see how the magic is made, book a seat at the island bar which is right next to the exhibition kitchen.
Opa! Authentic Greek Cuisine
325 Main St, Los Altos, CA 94022
Opa! brings the flavors of Greece to Silicon Valley with aplomb, serving hearty, tasty, and flavorful dishes steeped in tradition. Here you can find all of Greece's signature dishes, from the gyro, keftedes, saganaki, and more. The cozy, bar-like atmosphere also makes it the perfect spot to unwind while enjoying scrumptious food and sipping excellent Greek wine.
Amber India Restaurant
4926 El Camino Real, Los Altos, CA, USA
Those looking for the best Indian cuisine in Los Altos should look no further than this Zagat-rated restaurant. Amber uses traditional cooking techniques like the tandoor for the authentic Northern Indian dining experience. It also has a wide selection of both vegetarian and non-vegetarian dishes on its menu, such as tandoori, papa-dams, Tikki, and more.
The thriving food scene is just one of the many perks of living in Los Altos Hills. Let's talk about what the area can offer you. Contact us, David Chung and Sunny Kim, at 650.489.6251 or email us at info@david&sunny.com.