9 Tips to Buying a Home in 2019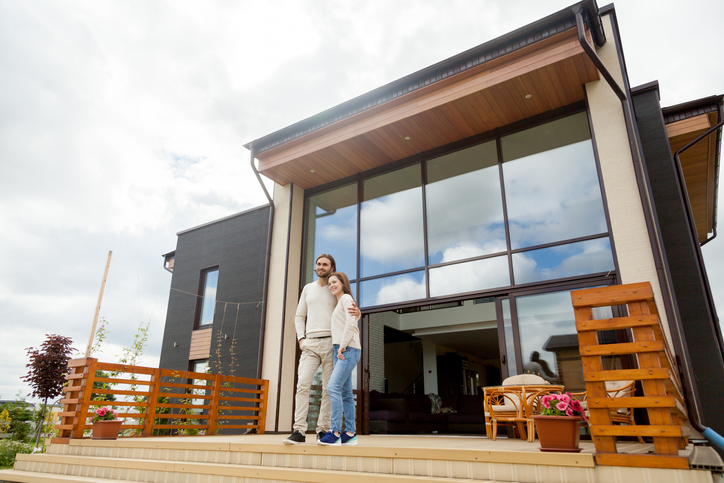 Purchasing a home in 2019 can feel overwhelming, especially in areas with a concentration of giant industries. Housing prices rise and fall at a more palpable rate depending on how analysts see the future of these industries.
As a buyer, how do you make sure you stay your course when home prices take a turn in the area you want to move to?
Here are nine tips to buying a home in 2019:
You need to start by doing some serious research. It's important to know what is out there, for how much, and why. Taking a close look at the real estate market in your area with the assistance of a real estate agent will be extremely beneficial in your search.
A good rule of thumb is to take your income or combined income (if you are married) and multiply it by three. The resulting number is your price range. Settling this early on lets you know what kind of loan you may need for the home, how much, and when you can expect to pay it back. This can help you figure out the down payment you need to save up for as well as determine a rough estimate of your future monthly household expenses with your mortgage factored in.
Get pre-approved for a loan
Turn that rough estimate into an actual number you can literally show a seller. Based on your credit score and other financial records, your lender will let you know how much you can potentially borrow if you decide to buy a house. This  pre-approval validates your eligibility as a buyer – and assures the seller you have the means to purchase their home.
Now that you know how much home you can afford, shop! Search for homes you find interesting, compare prices, examine amenities, and consult with experts. You need to honestly look at all your options so that the result is the one that benefits you most.
Choosing what most satisfies your needs is all about narrowing your options to the homes that truly speak to you. Talk to neighbors about the area, research the property's history, and check out the schools nearby.
Make an offer and be ready with your down payment
With the help of your real estate agent, craft a letter with your offer.  Let the seller know who you are and why you want to buy their property. Mention your financial capacity and, if needed, sweeten the deal with options favorable to the seller. For instance, if there are other buyers vying for the property, mention the down payment you are willing to make. A 20% down payment is the norm but buyers can sometimes negotiate it down to 10%. A higher down payment can give you an edge. Again, consult with your agent before you put it in writing.
Once your offer is accepted, things may appear to slow down because the paperwork and procedures to ensure that everything is on the up and up will take time. How much time? It depends on a host of things – do you need to renegotiate your offer based on what the house inspection reveals? Are there missing documents you need to search for? All these hiccups play into how long you can finally claim the keys to your new house.
As you await the paperwork, you can begin preparing for the move. Learn all you can about the zoning restrictions on moving trucks in the area you'll relocate to – there may be changes you need to know. Get rid of stuff you don't want to bring to your new home – donate them to charity or organize a yard sale. Get a head start on the process to ensure a smooth transition.
You did it! Pop the bubbly on your first night but hunker down to basics soon after – make sure the ref is plugged; change the locks on your new home; set up home systems, i.e., security, the internet, and the like; and meet the neighbors.. Once you have everything in place, there is nothing left but to enjoy your home.
David & Sunny Real Estate can help you get the home you want in Silicon Valley.  Call today at 650.489.6251 or email at davidandsunny(at)compass(dotted)com to inquire.