5 of the best school districts in the Bay Area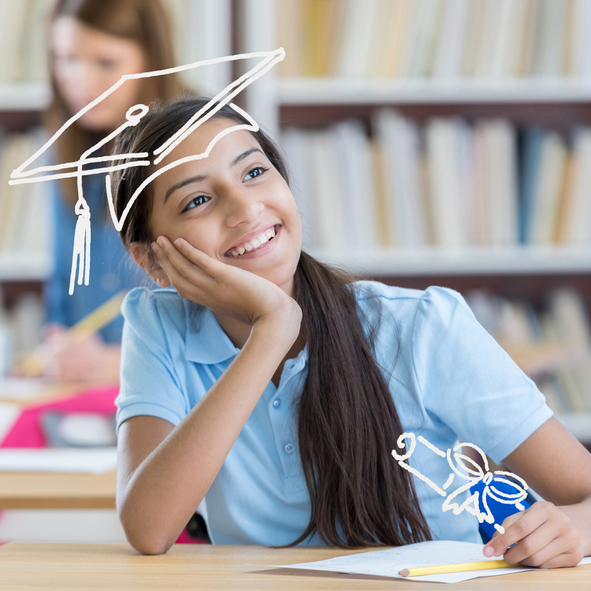 How important is living near a good school to home buyers? Last year, a survey revealed that 78% of buyers would be willing to forego amenities like a garage, an updated kitchen, the number of bedrooms they wanted, and outdoor living space to get their children into a desirable school district.
If you're thinking of moving to the Bay Area, here are five of the best school districts in the region. Each entry on this list has received an overall grade of A+ on Niche.com and has devoted itself to quality education for years.
Palo Alto Unified School District
Not only does the Palo Alto's elementary schools district boast an average grade of A+, the district itself ranks Number 1 in the state of California. The math and reading proficiency tests in this school rarely average below 80%. Its ultimate goal of excellence is established and enforced by teachers whose tenure speaks volumes about their ability to stay the course.
Acalanes Union High School District
Acalanes Union is one of the many great districts in the Bay Area and ranks Number 10 among all districts in the state. Its students, which number around 5.000, boast proficiency test scores above 70%. Moreover, the school district has a teacher-to-student ratio of 1 to 21. The teachers are tops in their field, with an impressive career history and professional achievements.
Pleasanton Unified School District
Pleasanton is K-12 excellence personified. It has over 14,000 students, with a reading proficiency score of 80%. For years, Pleasanton has consistently increased its standards to rank among the Top 20 school districts in the Bay Area. None of the elementary schools within the district scored anywhere below an A.
Freemont Union High School District
Freemont Union High School District is committed to its 10,000+ students by focusing on mathematics and reading and writing skills. The school boasts 78% in math proficiency and 82% in reading proficiency. Freemont Union ranks Number 15 in the state of California. Graduates have gone on to pursue college degrees, too, so it's a great choice if you want to give your child an edge.
San Ramon Valley Unified School District
San Ramon Valley is exactly what you would expect from a district that ranks Number 20 among the best districts in the state. If you can afford to buy a home in this area, your children will receive some of the best education in California. Reading proficiency is above 80% in this school district.
A bright future
Your children deserve a bright future. Attending a school in one of these school districts ensures they have a solid foundation for success.
To look for a home in the Bay Area that will allow your children to take advantage of its excellent schools, get in touch with us, David Chung and Sunny Kim, at 650.489.6251 or email us at davidandsunny(at)compass(dotted)com. We will be happy to show you your real estate options.