6 fun places for kids in Silicon Valley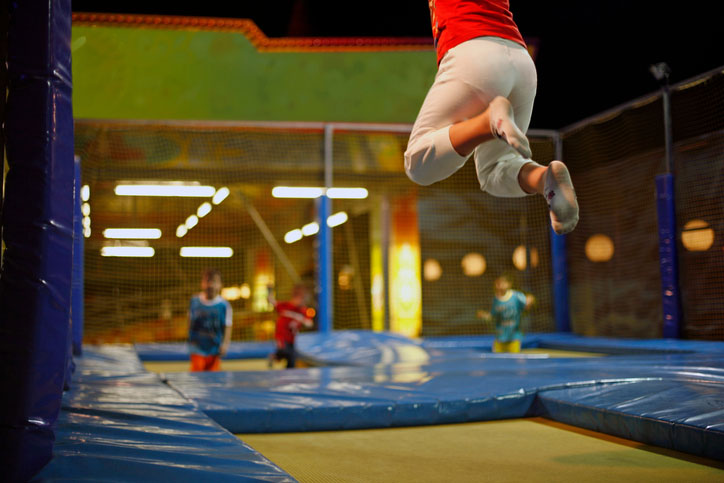 Silicon Valley is well-known for having a vibrant nightlife and for being the site of the biggest technology innovators, movers, and shakers in the world. What most people may not know is that Silicon Valley has built itself to be an exciting destination for a family vacation as well.
Here are some of the most fun activities you can do there with your kids:
Take an unforgettable trip to the past

Bring your kids to The Children's Discovery Museum for hands-on activities and programs that include science, the arts, humanities, and healthy living. This award-winning museum was ranked in the Top 10 museums in the US by Children Magazine, thanks to exhibits that had kids digging for fossils, conducting experiments in an interactive laboratory, and more.

The Rosicrucian Egypt Museum houses the largest collection of Egyptian artifacts in the West Coast. It's a fun and informative place to explore and learn about the wonders of ancient Egypt.

Learn about technology

No trip to Silicon Valley would be complete without learning about the frontiers and pioneers of technology. The Tech Innovation Museum is home to a wide variety of gizmos and gadgets that depict the innovation-filled history of Silicon Valley.

In the Intel Museum, you can learn about how microchips work and how such tiny things can do so much, plus many more. They even offer interactive learning programs for kids on decades-worth of technological innovations.

In the Computer History Museum, kids will be amazed to learn that the earliest mobile phones were as big as bricks, play the world's first-ever video game, and discover many amazing things about the game changers in the realm of computers.

Enjoy adrenaline-pumping fun

Let your kids bounce around on trampolines and leap into a foam pit at Sky High Sports. It's a great place to have fun in happy environment. They also offer a two-hour toddlers-only jump period from 12 noon to 2 p.m. for the safety and enjoyment of the younger ones.

More adventurous kids will love the rides at California's Great America theme park. From charming carousels to exhilarating roller coasters, this 100-acre amusement park has several awesome rides. You'll also find the Boomerang Bay here, where your kids can zip down waterslides and splash around in fountains and pools.

Have a railroad adventure

Discover life in the 19th century by riding a steam train at Roaring Camp Railroad. Departing from Felton, the trains make an hour-long loop through towering redwoods forests all the way to the peak of Bear Mountain. Roaring Camp itself is a model of an 1880s logging camp, complete with an opera house, a general store, and demonstrations in blacksmithing and candle making.

Develop your artistic side

Take the kids to a theatrical show at The Palo Alto Children's Theater. The plays and musicals are performed by talented local child actors and will surely appeal to all ages. This theater is also an educational institution and has been a mainstay in the Palo Alto community since 1932. They offer a lot of hands-on learning activities and performing arts classes for kids.
If you're game to do more activities with your kids, check out this article about must-do family-friendly activities within Silicon Valley.
Families looking to live near Silicon Valley can rest assured that there are a lot of places and fun things to do to keep their kids from getting bored. If you need information about homes for sale in Santa Clara, Palo Alto, or San Jose in California, you can contact David Chung or Sunny Kim at 650-489-6251. You may email info@david&sunny.com.