4 Stunning Wedding Locations in Los Altos, CA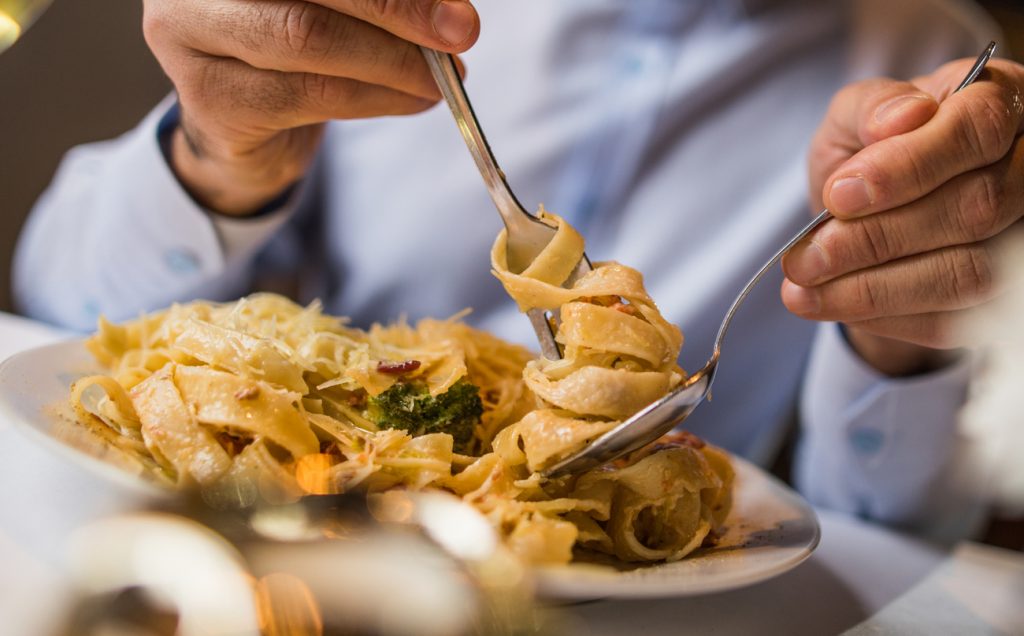 In the mood for some mouthwatering Italian cuisine? Whether you're craving for delicious pasta, a juicy Florentine steak, or a piping hot, fresh from the oven pizza, there's no shortage of top-quality Italian restaurants to choose from in Los Altos.
In this section, we'll show you some of the finest Italian dining venues around the city.
987 Fremont Avenue
Los Altos, CA
650.559.1500
Opened in 2010, Café Vitale offers traditional Italian cuisine and fresh seafood made from the finest ingredients. The restaurant has a very inviting atmosphere perfect for a casual meeting or a special occasion.
Some of their must-try signature dishes include their house made mushroom ravioli, which is sautéed in a fresh tomato or cream sauce, and their Don Corleone pizza, which consists of house made pizza sauce, imported Italian cooked ham, mushrooms, and mozzarella cheese.
388 Main Street,
Los Altos, CA
650.949.2300
Aldo Los Altos is owned by chef Donato De Marchi, who received his certifications from the Culinary Academy in Bellagio, Italy. After he graduated, De Marchi became chef at Villa D'Este in Lake Como, Italy and eventually at the Metropole Suisse Hotel in Switzerland.
He opened Aldo Los Altos in 2005, which has become one of the top Italian restaurants in the city. The restaurant features a family-friendly vibe where diners can enjoy an extensive and diverse Italian menu that's superb across the board, from the appetizers through their delicious desserts.
The American Italian Delicatessen
139 Main Street
Los Altos, CA
650.948.6745
Located in downtown Los Altos, The American Italian Delicatessen is a family-owned and operated business founded in 1956. Known as one of the best hole in the wall restaurants in the city, this is the place to go if you're looking for top-quality cheeses, sauces, fresh veggies, meats, and other ingredients perfect for creating Italian dishes at home.
In addition to their terrific selection of ingredients, the deli is also an ideal place to enjoy a sandwich when you're downtown. Every sandwich is made to order, and they offer takeaway pastas occasionally as well. Be sure to try their Italian link sausage sandwich, which is made from two large links of sausage topped with melted cheese, onions, peppers, and marinara sauce, all within a freshly baked long roll that's crisped to perfection.
100 State Street,
Los Altos, CA
650.949.2400
If you're searching for some of the best pasta and pizza in downtown Los Altos, Pompeii Ristorante is definitely one of the top options. A go-to Italian restaurant for many locals, Pompeii offers an array of superb Italian fare at reasonable prices.
Their pizza selection in particular, is one of the best in town. Diners can choose from Florentine pizzas, gourmet veggie pizzas, meat lovers pizzas, foresta Verdi pizzas, Hawaiian pizzas, and more. They also have a "create a pizza" option which allows you to create your very own mouthwatering masterpiece.
Searching for the perfect home in Los Altos? Call us today at 650.489.6251, or send us an email at davidandsunny(at)compass(dotted)com